SSL/TLS Security Enabled
MioSalon is equipped with SSL/TLS security protocols, providing secure and encrypted communication between your salon's data and our platform. This ensures that all data transmitted between your devices and our servers remains confidential and protected against unauthorized interception. Protect your salon's sensitive information and maintain the highest level of data security.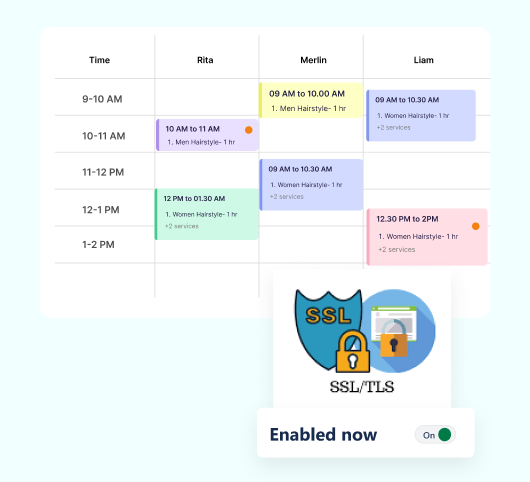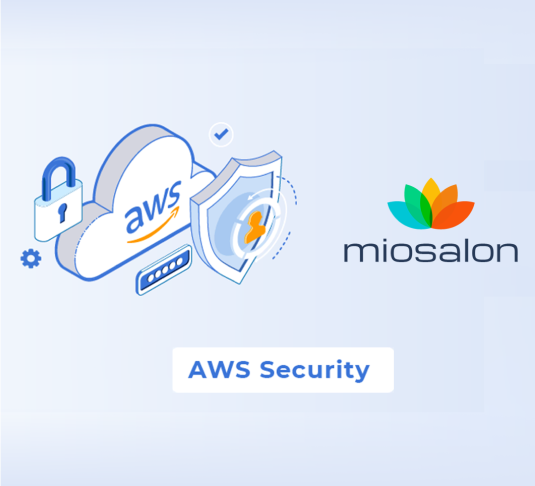 Deployed on Multi-Layered Shield AWS Cloud
MioSalon leverages the power of the Amazon Web Services (AWS) cloud infrastructure, known for its robust security features. With multi-layered shields in place, your salon's data is stored in a highly secure environment, protected by advanced firewall systems and intrusion detection mechanisms. Enjoy the peace of mind that comes with hosting your data on a secure and reliable cloud platform.
OTP Verification for Client Credit Redemption
To enhance client trust and protect their prepaid credits, MioSalon implements OTP (One-Time Password) verification for redeeming client credits, such as prepaid memberships. This additional layer of security ensures that only authorized individuals can access and redeem client credits, providing peace of mind to your clients and reinforcing the integrity of your payment systems.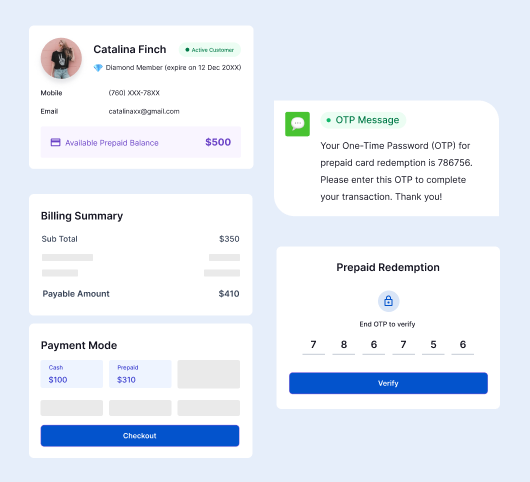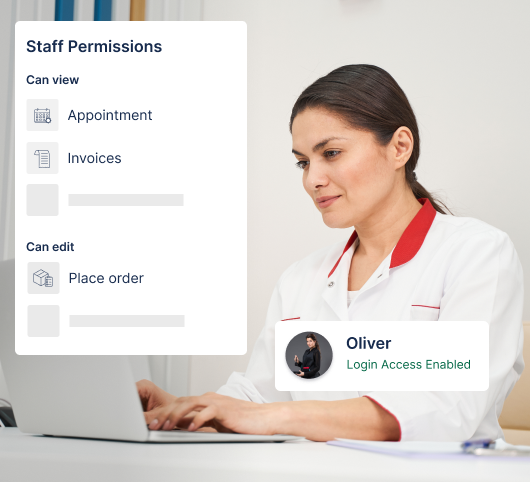 Fine Configurable Access Control
MioSalon offers fine-grained access control, allowing you to define and manage user permissions based on specific roles and responsibilities. Protect sensitive data by providing limited access to staff members, ensuring that they can only access the information necessary for their job functions. Maintain control over data privacy and prevent unauthorized access to sensitive data.
Unauthorised Download Alerts
To prevent unauthorized data downloads and misuse, MioSalon incorporates unauthorised download alerts. This feature monitors staff activities and sends alerts when unauthorized data downloads occur, safeguarding your salon's valuable information. Stay informed and take proactive measures to prevent data breaches or misuse, promoting a secure and trustworthy environment.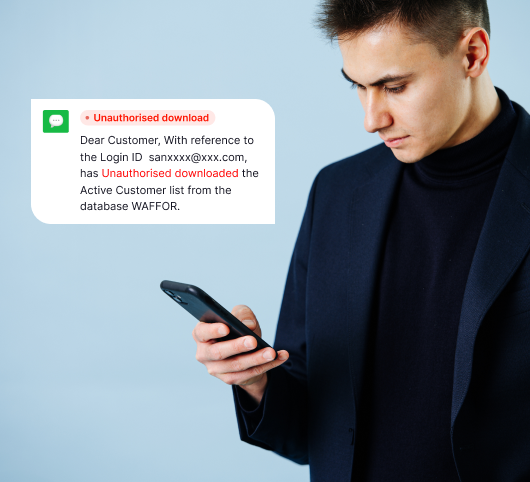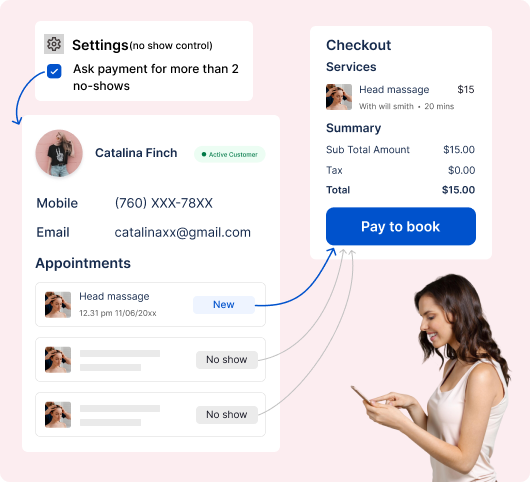 Spam Control
MioSalon implements robust spam control measures to protect your staff's productivity and ensure uninterrupted schedules. By blocking or charging spammers who attempt to block staff calendars or waste valuable time with no-show appointments, MioSalon minimizes disruptions and optimizes operational efficiency. Focus on serving genuine clients and maximize your team's productivity.
With MioSalon's comprehensive security features, your salon's data remains secure and protected. Benefit from industry-standard security protocols, advanced access controls, and proactive measures that ensure the confidentiality and integrity of your data. Safeguard your salon's reputation, earn client trust, and operate with confidence in a secure digital environment.