Automated Occasion Wishes
Effortlessly send automated wishes for birthdays and anniversaries, showing your clients that you care about their special moments. By including exclusive offers with your greetings, you encourage them to celebrate with your beauty and wellness services, driving customer loyalty and increasing revenue.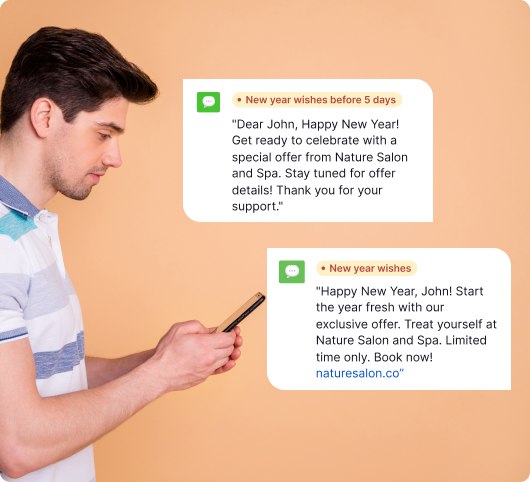 Advanced Wishes at Custom Intervals
Stand out from the competition by sending advanced wishes at custom intervals leading up to the event. By being the first to wish your clients and offering them a special deal, you create a sense of anticipation and motivate them to prepare for the occasion with your services. This increases brand awareness, customer engagement, and the likelihood of them choosing your business.