Comprehensive Client Insights
Access a complete 360 view of clients, empowering you with detailed information such as service history, preferred staff, product purchases, and average bill value.

Utilize these insights to deliver personalized experiences, tailor services to individual preferences, and drive customer satisfaction.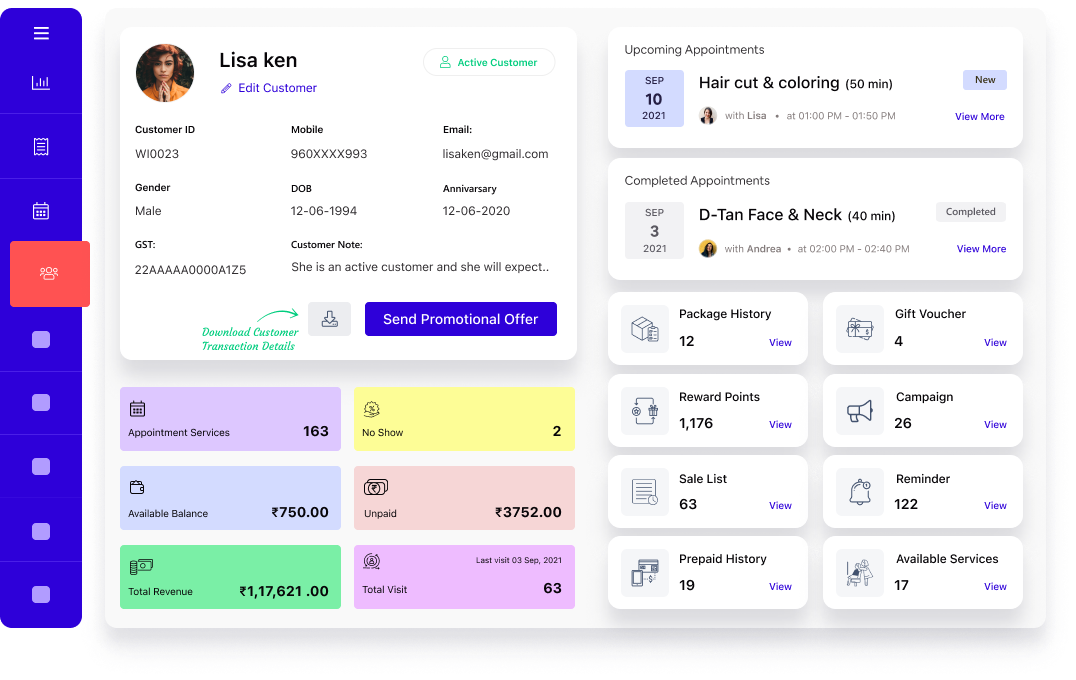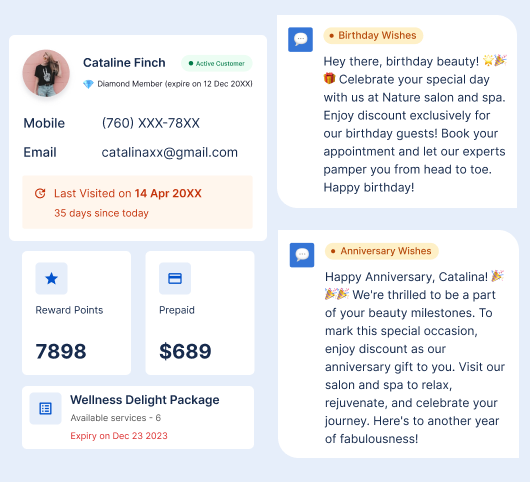 Personalized Communication
Engage clients on a deeper level by sending personalized messages and offers directly from their client profile.

Strengthen client relationships, foster loyalty, and increase repeat visits with targeted promotions and tailored incentives.
Instant Client Preferences
Quickly retrieve valuable client feedback and preferences, including staff preferences, preferred services, color codes, allergies, and more.

Enhance service customization, ensure client comfort and satisfaction, and create memorable experiences.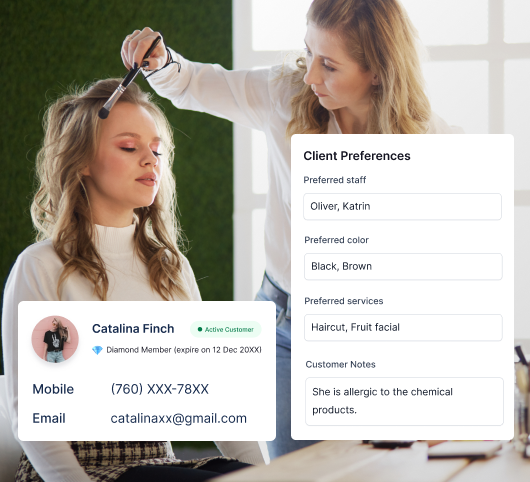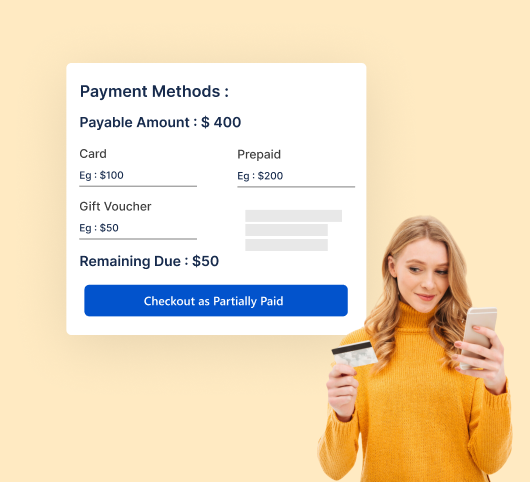 Efficient Payment and Credit Management
Keep track of payment dues for each client, ensuring timely follow-ups and streamlined financial management.

Seamlessly manage credit balances, allowing clients to redeem/pay using prepaid, package, reward points, gift vouchers, and more.
Automated Discount Coupons
Automatically credit discount coupons to clients based on their spending patterns, fostering loyalty and incentivizing return visits.

Effortlessly track and manage discount coupon usage, maximizing their effectiveness and promoting client engagement.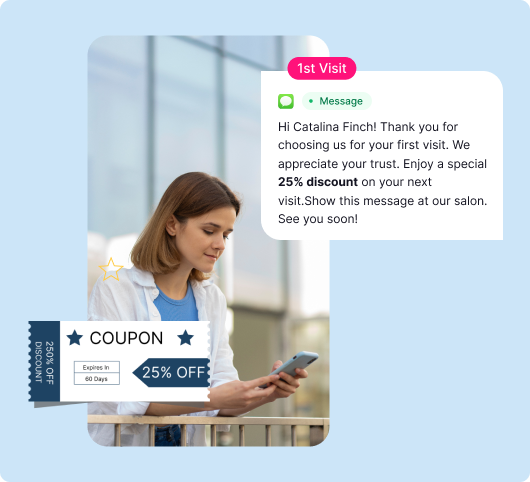 Elevate your client management strategies, foster personalized interactions, and cultivate long-lasting relationships with our comprehensive solution.