Payment Gateway Integration
Effortlessly collect payments online by integrating your CardConnect, Stripe, or Razorpay payment gateway accounts with MioSalon. Enable secure and convenient payment processing at the time of appointment booking, providing a seamless experience for your clients. Streamline your revenue management and ensure timely and hassle-free transactions.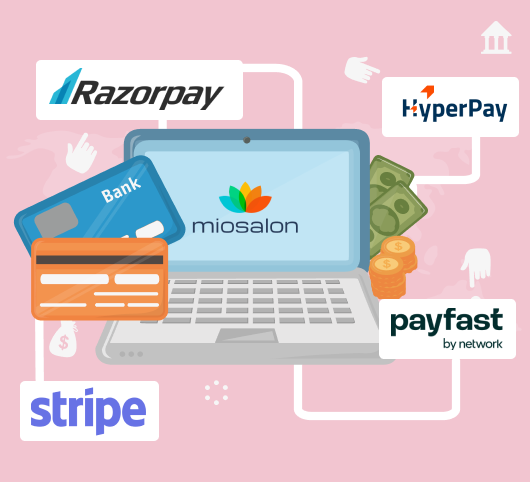 SMS Gateway Integration
Take control of your SMS communications by integrating your own SMS gateway account from over 40 popular ready-to-SMS gateway providers. Manage the cost and quality of SMS delivery according to your preferences. With this integration, you can enhance your customer communication strategy, send automated reminders, and efficiently engage with your clients.
QuickBooks Integration
Achieve complete automation and synchronization of your financial processes by integrating MioSalon with QuickBooks. Seamlessly transfer your financial data, including sales, expenses, and invoices, to QuickBooks for effortless accounting and streamlined financial management. This integration saves time, minimizes manual data entry errors, and ensures accurate financial records.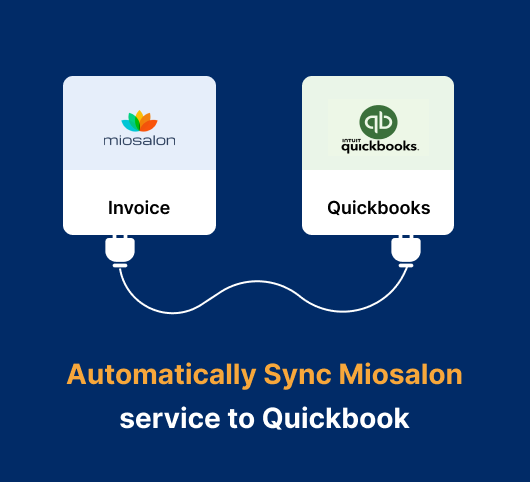 Google Calendar Integration
Keep your clients and staff in sync by syncing their appointments with their personal calendars through MioSalon's out-of-the-box Google Calendar integration. Enable easy access to appointment details, avoid scheduling conflicts, and improve overall organization and time management. This integration ensures seamless coordination and enhances the efficiency of your scheduling process.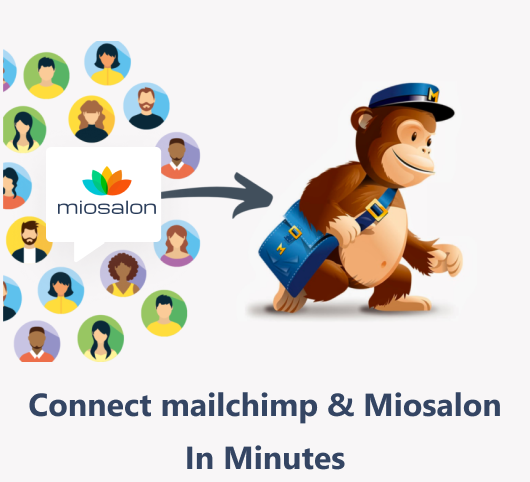 MailChimp Integration
Boost your email marketing efforts and track campaign performance by integrating MioSalon with MailChimp. Easily manage your email campaigns, create targeted marketing campaigns, and analyze the effectiveness of your email marketing initiatives. This integration enables you to nurture client relationships, drive engagement, and enhance your marketing strategies.
Online Booking Menu Integration
Extend the reach of your smart digital online appointment booking menu by integrating it with various platforms, including Google My Business, your website, Facebook, Instagram, and more. Enable clients to book appointments conveniently from their preferred platforms, expanding your online presence and attracting a wider audience. This integration drives customer acquisition, improves accessibility, and boosts booking conversions.
Experience the power of seamless integrations with MioSalon. Connect with leading service providers, optimize your operations, and elevate your business to new heights. Maximize efficiency, enhance customer experiences, and drive growth with our comprehensive integration capabilities.