Customizable Service Packages
Create customizable packages with multiple services for clients to redeem on the same day or across multiple appointments.
Increase client value by offering bundled services at an attractive price point.

Encourage clients to try multiple services, enhancing their salon experience.

Streamline appointment booking by allowing clients to select services from the package upfront.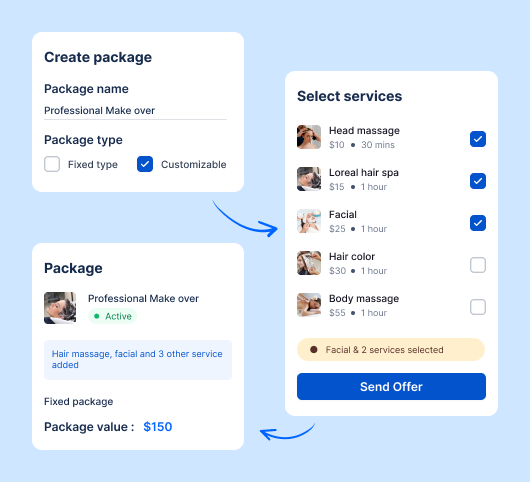 Unused Services Checkout
Seamlessly integrate package services into the checkout & appointment process, making it convenient for clients to utilize their remaining services.
Improve client retention by ensuring all services from the package are utilized.

Simplify the payment process by deducting the cost of services directly from the package balance.

Enhance operational efficiency by reducing manual calculations and tracking of package utilization.
Fixed Package Creation
Create fixed packages consisting of a predetermined set of services. Design packages with a fixed combination of services tailored to specific client preferences or popular service combinations.
Provide clients with ready-to-purchase packages that offer convenience and value.

Increase average spending per client by promoting higher-priced fixed packages.

Simplify the decision-making process for clients by presenting curated service bundles.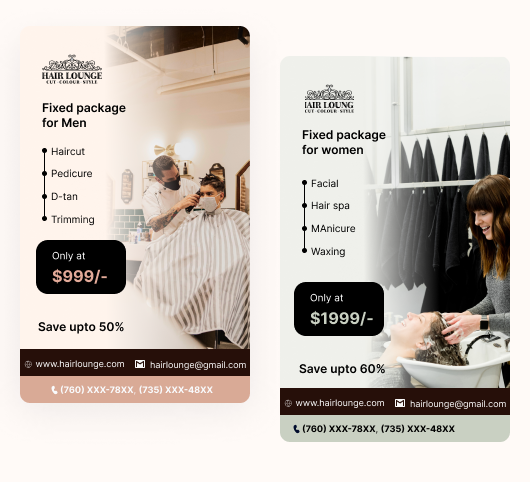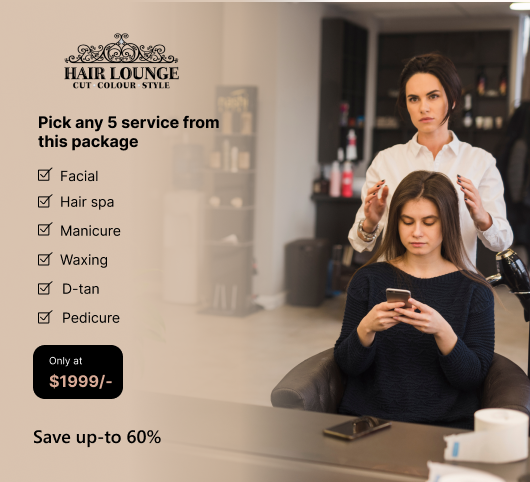 Dynamic Package Customization
Create dynamic packages that allow clients to choose a specific number of services from a larger selection.
Cater to individual client preferences by enabling them to personalize their package selection.

Boost client satisfaction and loyalty by allowing them to choose their preferred services.

Increase upselling opportunities by presenting clients with a wider array of service options.
Recurring Appointment Packages
Create recurring appointment packages to encourage client retention and increase service frequency. Design packages that include recurring appointments for specific services, such as monthly haircuts or weekly massage therapy sessions.
Drive consistent revenue by securing multiple appointments in advance.

Promote client loyalty and retention by providing them with a convenient and cost-effective service schedule.p>

Streamline appointment management by automating recurring appointments within the package.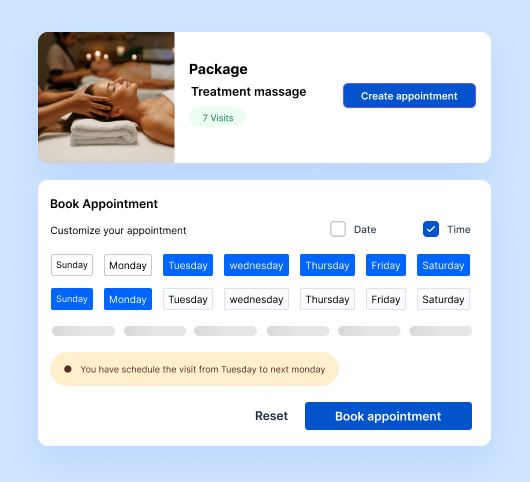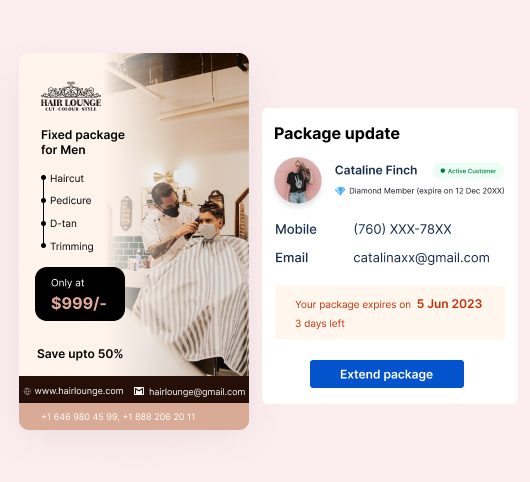 Package Expiry Management
Set package expiry dates to ensure timely redemption and revenue realization.
Promote prompt utilization of services, minimizing the risk of package expiration without redemption.

Create a sense of urgency for clients to book appointments and utilize their package benefits.

Optimize revenue generation by incentivizing clients to take advantage of the package before it expires.
Staff Incentives and Commission Control
Motivate staff to promote and sell packages by offering incentives during the sales process. Maintain control over staff commissions for package sales and redemption.
Encourage staff engagement and motivation to actively promote package offerings.

Align staff incentives with package sales and redemption, driving their focus on package-related activities.

Customize commission structures to maximize profitability and reward staff performance at different stages of the package program.