Convenient Question Creation
Customize your consent form by creating a list of questions in a format that suits your needs. Choose from various question types and formats to gather specific information and ensure necessary consent from clients, empowering you to provide personalized and tailored services.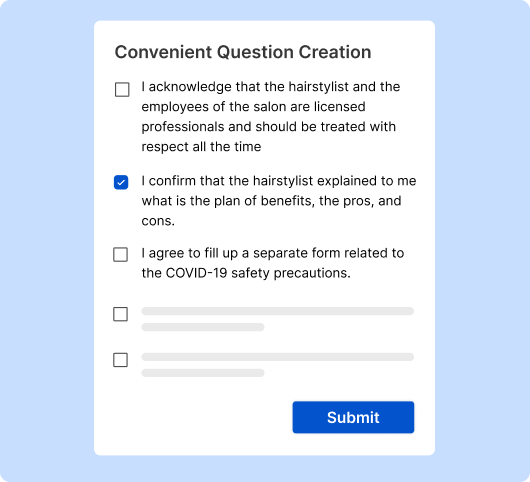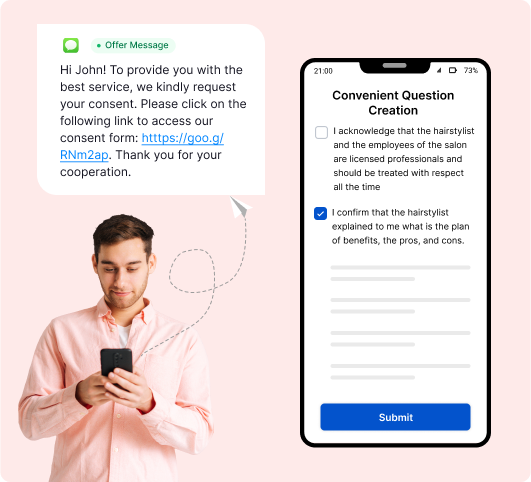 Remote Consent Process
When booking appointments remotely, the Consent Form module automatically sends an online consent form link to clients. This ensures that clients provide their consent digitally and enables you to keep track of consent forms alongside the appointment and client information. Additionally, capture client notes that act as preference notes, allowing you to cater to their specific needs.
Appointment Calendar Integration
Gain a quick view of the consent form summary directly on the appointment calendar. This feature provides a consolidated overview of client consent, making it easier to review and take timely action. Stay organized and compliant with an efficient visual representation of consent status.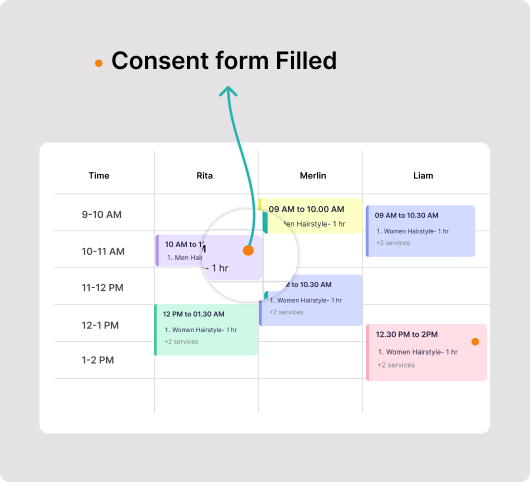 Elevate your salon's consent management processes with MioSalon's Consent Form module. Customize questions, streamline remote consent, and access summary views for efficient observation and action. Simplify client communication, ensure compliance, and enhance the overall client experience.