Stay on Top with Automated Daily Reporting
MioSalon simplifies business monitoring by automating daily reports sent through SMS, WhatsApp, and email. Owners, managers, and staff receive comprehensive reports that highlight their daily business metrics. Stay informed about sales, expenses, and other key performance indicators, enabling you to identify trends, spot opportunities, and address challenges promptly.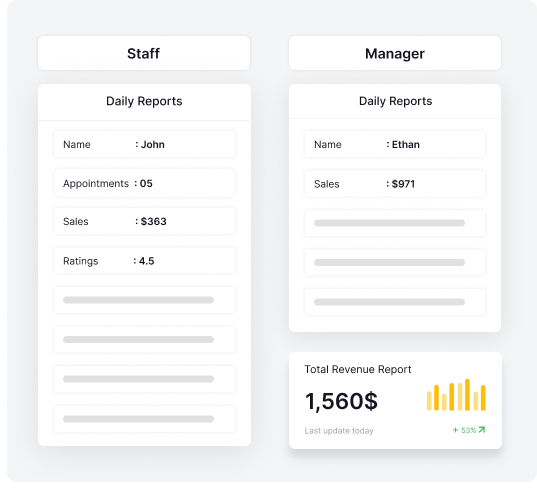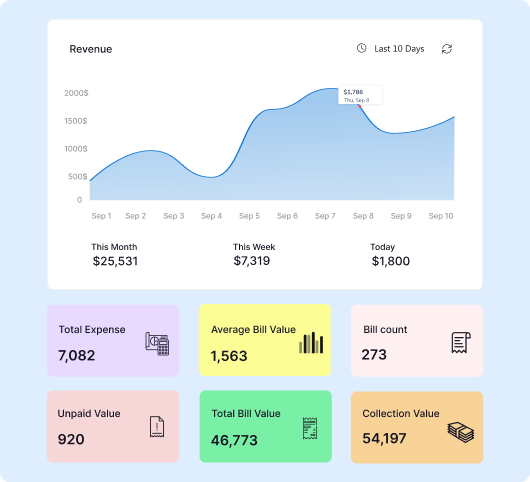 Beautiful & Intuitive Dashboard
Gain a clear and concise overview of your salon's critical performance metrics through MioSalon's visually appealing and user-friendly dashboard. Get a snapshot of key data points in one centralized location, allowing you to quickly assess the health of your business, identify areas of improvement, and make informed decisions. Harness the power of data visualization for actionable insights.
Real-Time Monitoring and Instant Alerts
Ensure exceptional customer experiences by monitoring staff interactions in real-time. MioSalon provides instant alerts to owners, managers, and staff regarding any unhappy incidents reported by clients. Act promptly to rectify issues and mitigate potential negative impacts on your salon's reputation. Stay connected and responsive to enhance customer satisfaction and loyalty.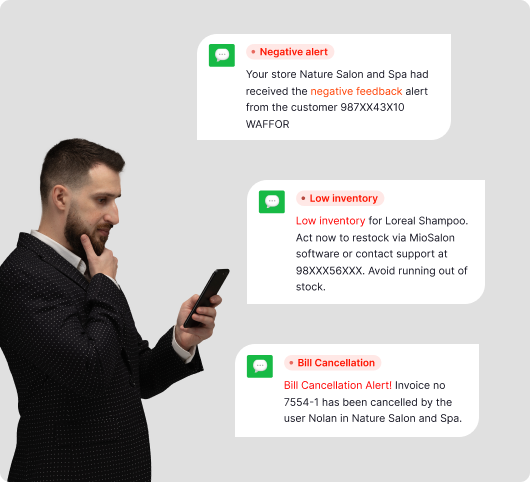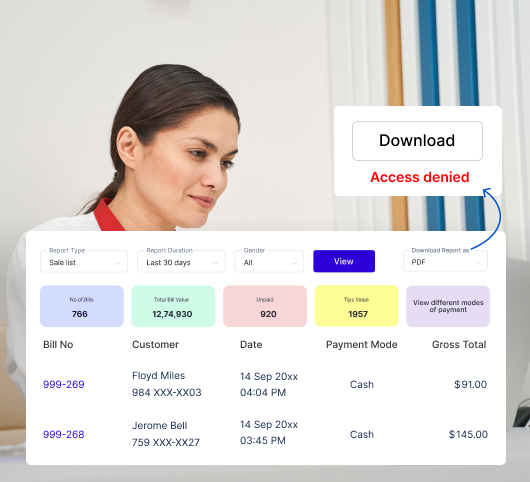 Protect Revenue and Data with Suspicious Activity Alerts
Safeguard your salon's revenue and data with MioSalon's built-in security measures. Instant alerts notify you of any suspicious actions or unauthorized access by staff members. Proactively identify and address potential risks to protect your business interests and maintain data integrity. Rest easy knowing that your salon's revenue and sensitive information are secure.
Multi-Location Reports and Insights
Access reports and insights across multiple salon locations using a single login. Gain a comprehensive view of your multi-location operations, including clean reports on staff working across different outlets in a shared model. Streamline reporting and analysis across locations, enabling you to make informed decisions and drive consistency and efficiency throughout your salon network.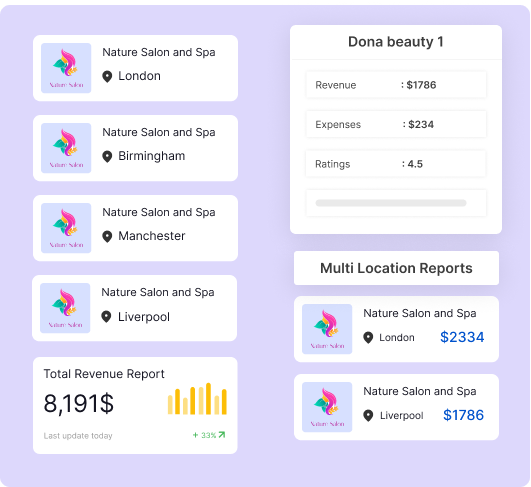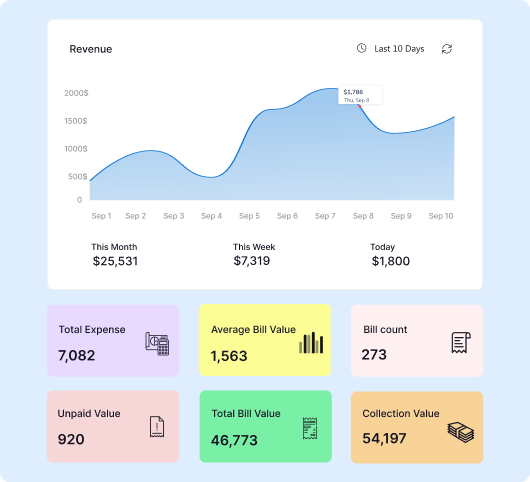 Detailed Reports on Every Aspect
MioSalon offers a wide range of detailed reports to delve deeper into your salon's performance. From sales and expenses to staff performance, service-specific reports, tax reports, and more, you have access to comprehensive data for thorough analysis. Leverage fine filters and slicing-and-dicing capabilities to extract valuable insights and make informed business decisions based on real-time information.
With MioSalon's detailed reports, analytics capabilities, and intuitive dashboard, you can unlock valuable insights, drive performance improvements, and make informed decisions for your salon's growth. Stay connected, monitor key metrics, and protect your business reputation, all while leveraging data-driven strategies for success.