Real-time Availability of Staff Calendar
Instantly check staff availability and book appointments based on real-time updates.

Eliminate scheduling conflicts and optimize resource allocation for a smooth workflow.

Maximize booking efficiency, ensuring a seamless experience for both clients and salon staff.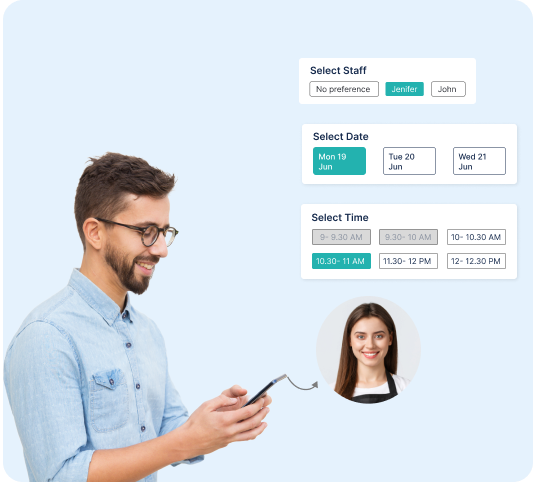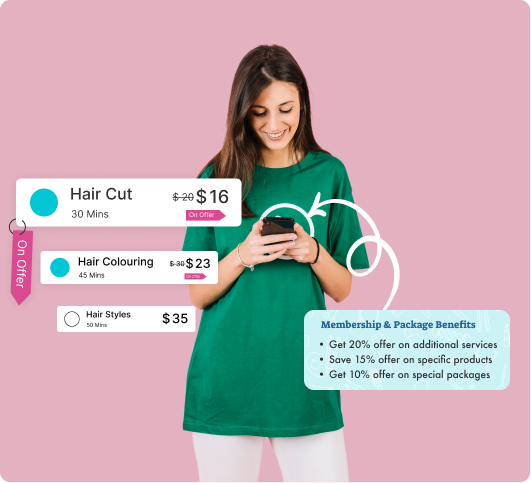 Show Offers & Discounts through a Smart Digital Menu
Highlight and promote special offers, discounts, and packages to attract more customers.

Engage clients with a visually appealing and interactive digital menu, showcasing your salon's services.

Increase conversions by enticing clients with attractive deals and incentives.
Customize the Booking Window Allowed for Online Booking
Tailor the booking window to suit your salon's requirements and availability.

Set specific timeframes for online booking, ensuring optimal scheduling and resource management.

Maintain control over your salon's booking process while offering flexibility to clients.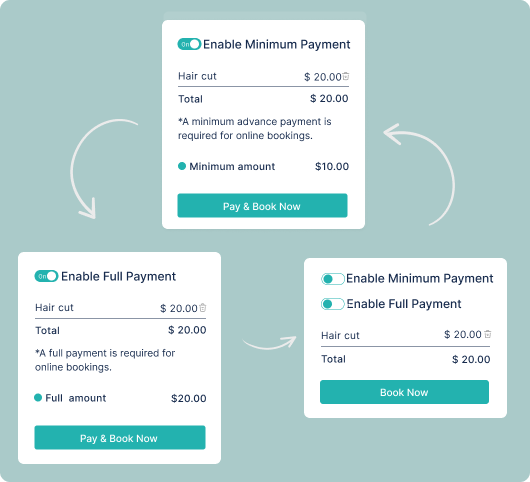 Book with Full Payment, Partial Payment, and No Payment
Provide multiple payment options for clients, including full payment, partial payment, and no payment.

Boost revenue by allowing full or partial payment at the time of booking.

Cater to various client preferences while ensuring a secure and hassle-free payment process.
Automatically Demand Payment from Frequent No-Show Clients
Reduce no-shows and protect your salon's revenue by automatically demanding payment from frequent offenders.

Implement a fair and efficient system that encourages accountability and punctuality.

Improve appointment attendance rates and optimize your salon's operations.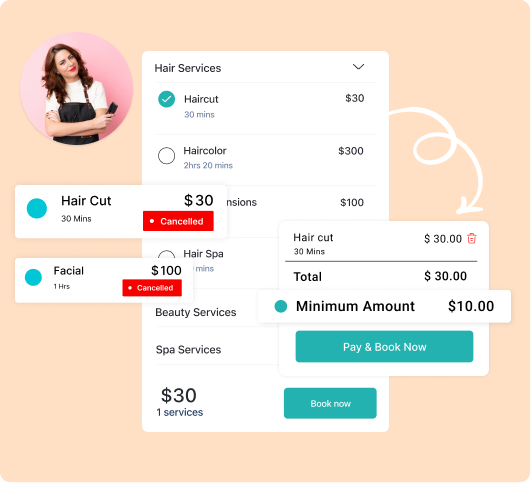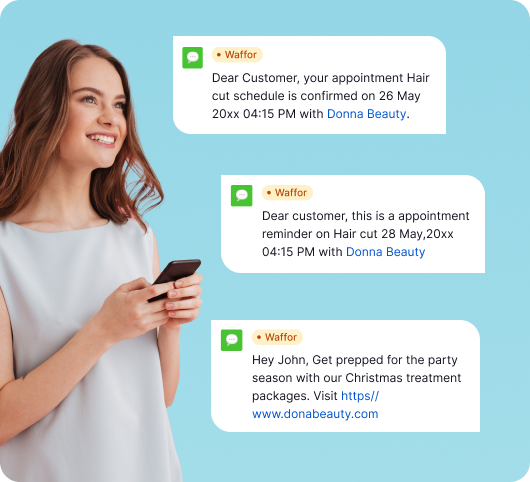 Instant Notifications
Keep clients informed and engaged with instant notifications for appointment confirmations, reminders, and updates.

Minimize miscommunications and missed appointments, enhancing the overall client experience.

Foster a strong client-provider relationship through timely and effective communication.
Integrate with the Salon Website and Customize the Theme to Match
Seamlessly integrate the Online Booking Mini-Website with your existing salon website.

Maintain consistent branding and provide a cohesive user experience across platforms.

Customize the theme and design elements to align with your salon's visual identity.
Integrate with Google My Business, Social Media Profiles, and WhatsApp Promotions
Maximize your salon's online visibility by integrating the booking platform with Google My Business.

Extend your reach and engage clients through seamless integration with social media profiles.

Leverage the power of WhatsApp promotions to reach a wider audience and drive bookings.