Exclusive Controls
Tailor tax rates, apply discounts, and set commission rules to maximize profitability.

Customize pricing strategies and promotional offers for increased sales potential.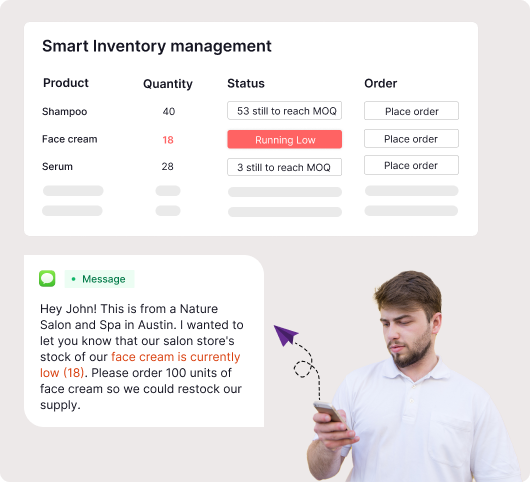 Smart Inventory Management
Receive automated notifications when product stock reaches predefined threshold levels.

Efficiently track inventory across multiple locations and maintain optimal stock levels.
Streamlined Supply Management
Seamlessly manage supplies, place orders, and track order fulfillment for timely restocking.

Optimize vendor relationships and streamline procurement processes for enhanced efficiency.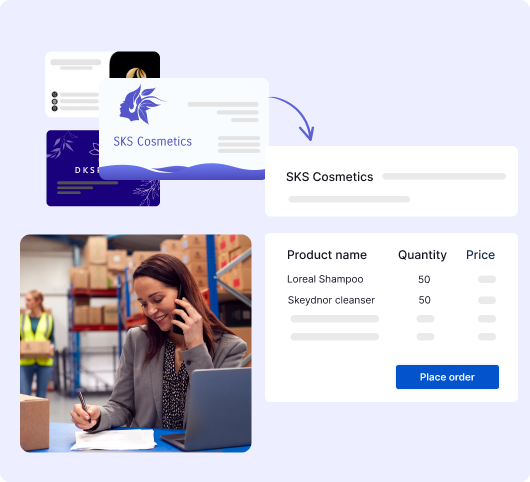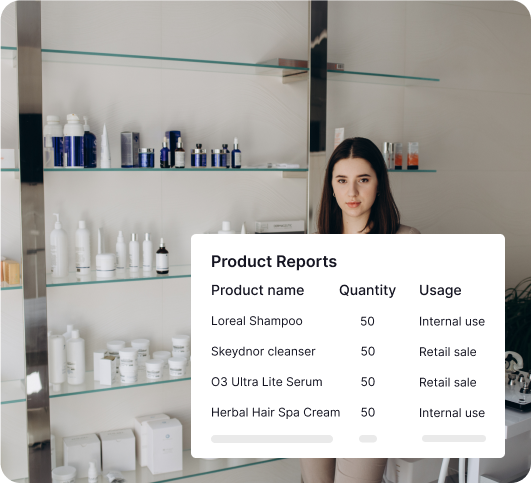 Internal Inventory Segregation
Differentiate between products used internally and those sold at the point of sale.

Effectively track and manage inventory dedicated to service provision and retail sales.
Seamless Product Transfers
Transfer products between warehouses and retail outlets effortlessly.

Easily track inventory movement and maintain accurate stock levels across multiple locations.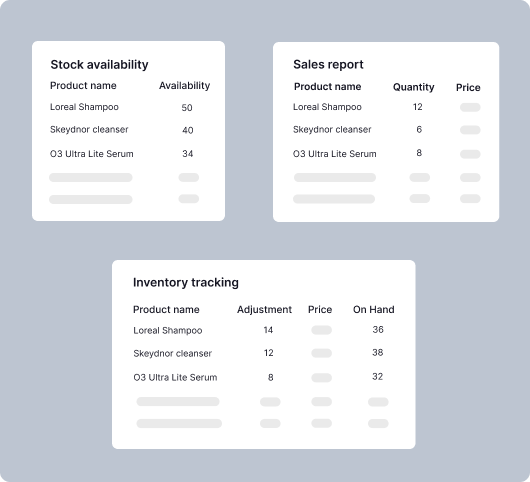 Actionable Analytics
Gain valuable insights through detailed analytical reports on retail sales, inventory tracking, internal product usage, transfers, and orders.

Make informed business decisions based on comprehensive data analysis.
Elevate your retail operations with our powerful Retail Product and Inventory Management solution, ensuring streamlined sales processes, optimal inventory control, and data-driven decision-making.